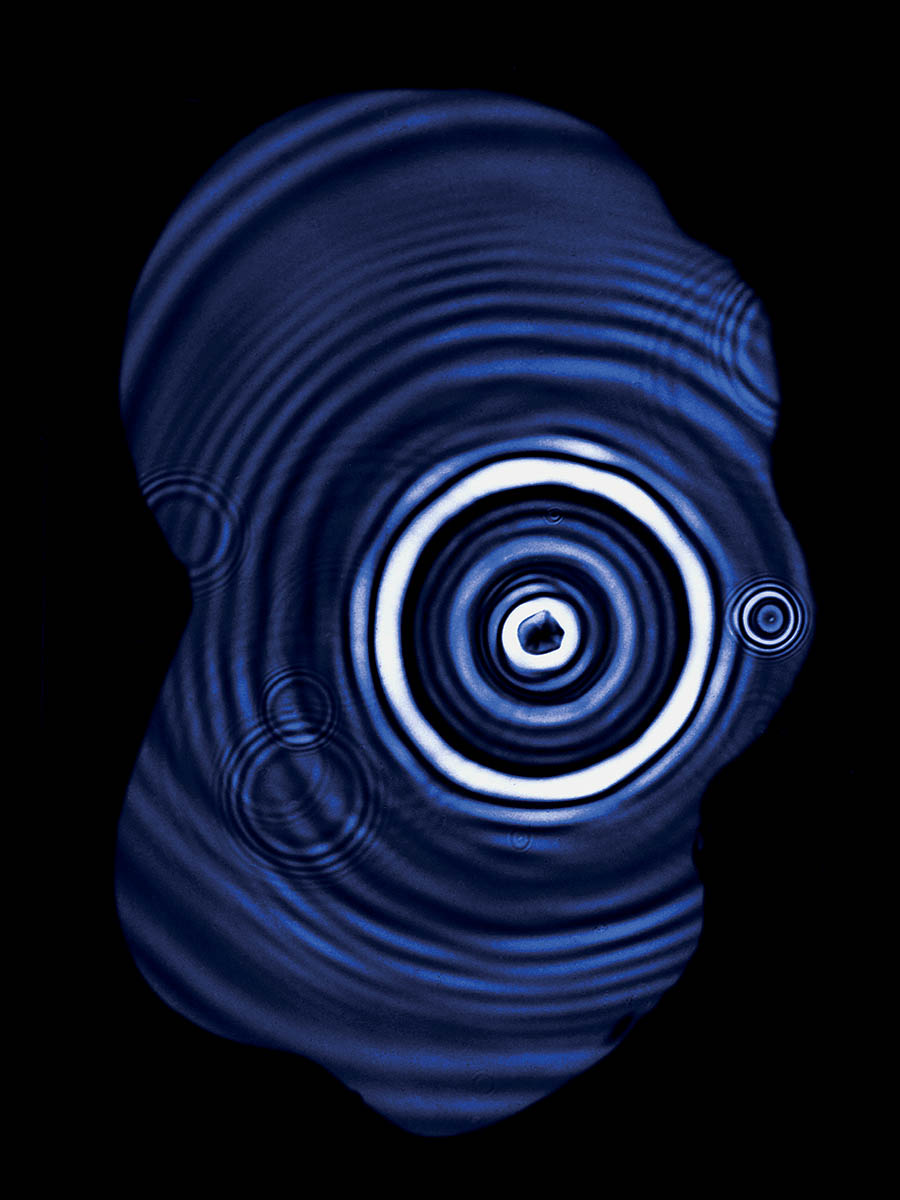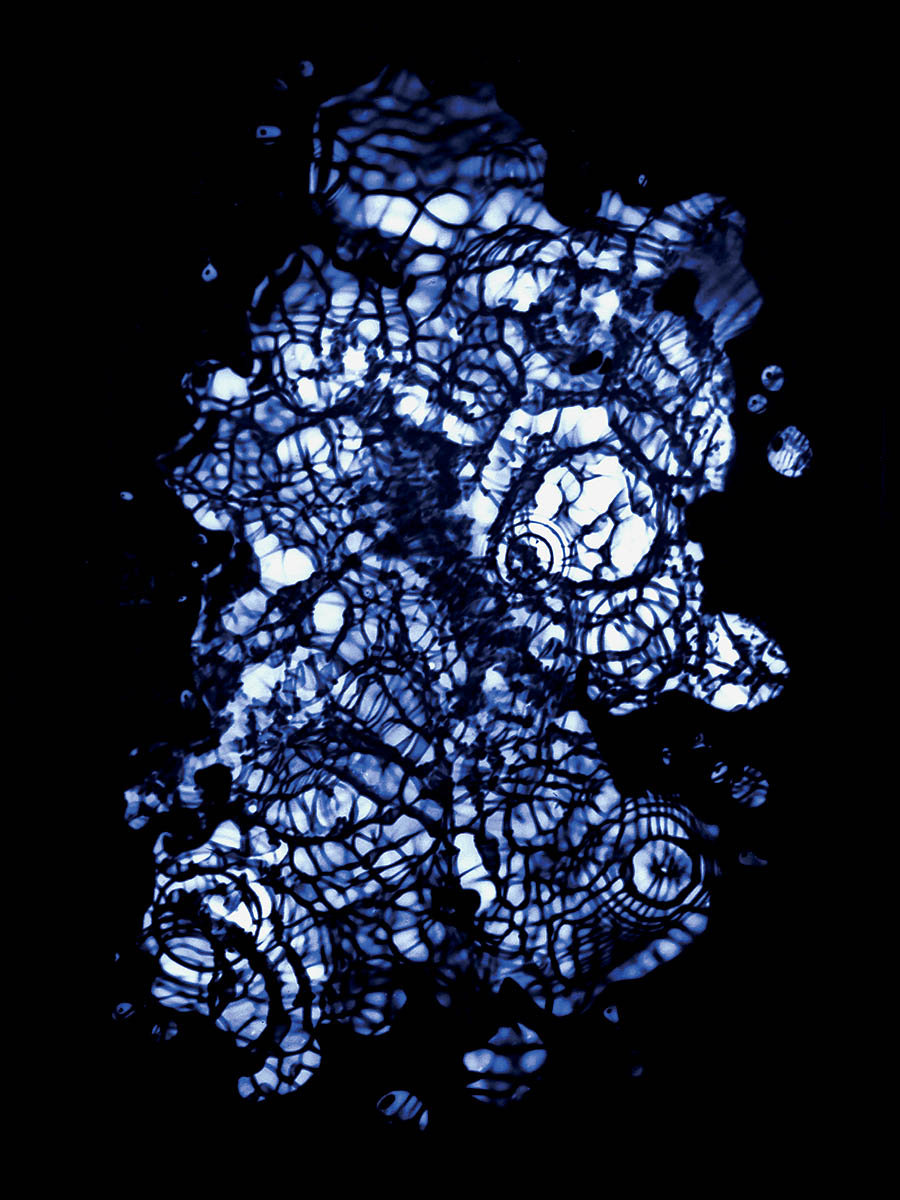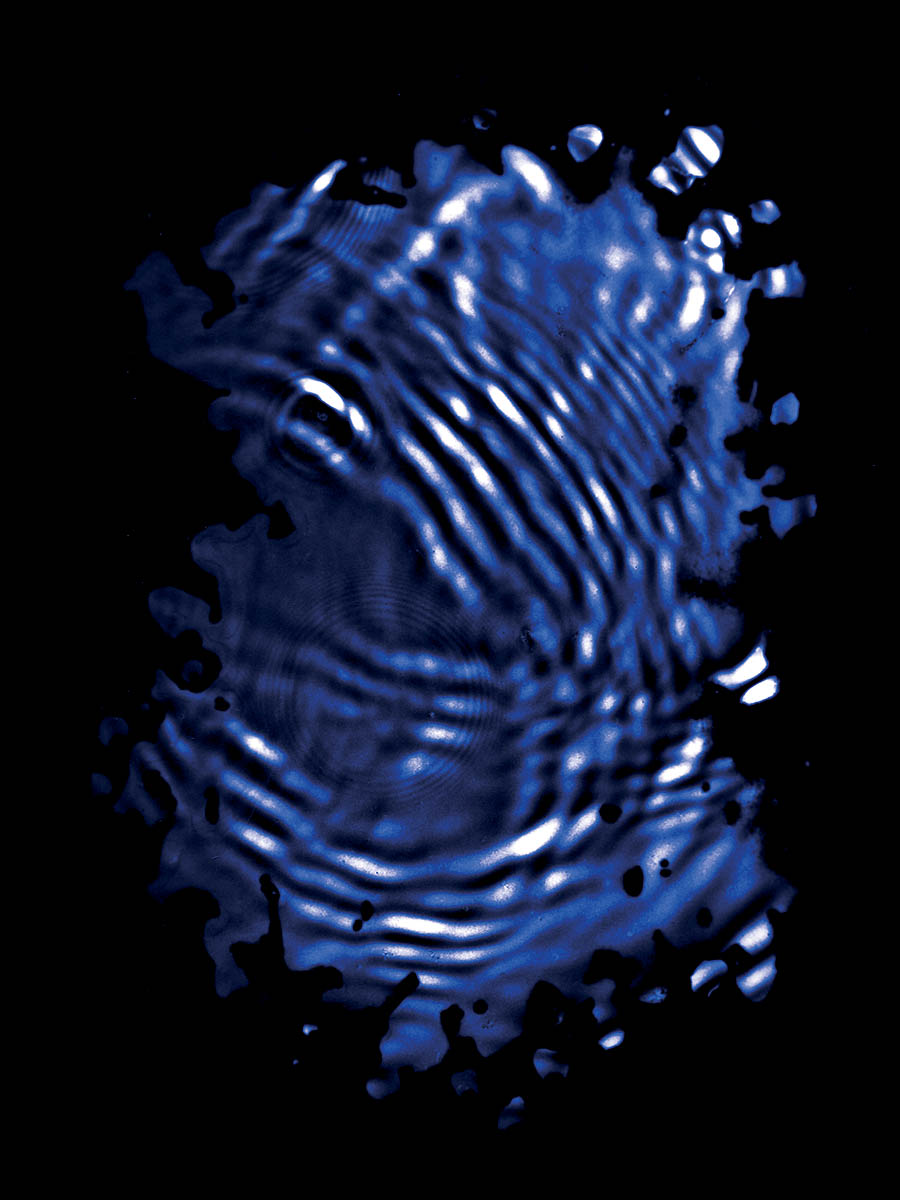 Pytt
Sett fra den andre siden er lyset anner­ledes. Fore­stil­lingen om hvordan det ville være å se opp fra bunnen av en vannpytt fikk meg til å lage en serie bilder i mørke­rommet sammen med diverse hånd­arbeid og avfoto­grafe­rings-prosesser.
Montert i plexiglass og liggende utover gulvet kan bildene studeres samtidig som man ser sitt eget speil­bilde reflektert i den blanke over­flaten. Og for å komme nærmere innpå må man sette seg ned på kne og lene seg frem og over over­flaten.
Serien består av 7 farge­bilder, laget som avfoto­graferte, sammen­kopierte foto­grammer. Til utstilling har de blitt monteres i plexi­glass og ment å ligge på gulvet.
Puddle
Seen from the other side the light is different. The idea of how the world would look from the under­side of a water puddle inspired me to create this series of pictures. Lots of work in the darkroom combined with re-photographing and sandwiching of negatives created these handmade images.
Mounted in clear plexiglass and spread out over the floor, you see your own image reflected on the glossy surface while viewing these pictures. And to get a closer look you need to bend down and lean out over the ripples.
The series consists of 7 colour photographs, made as rephotographed, sandwiched photograms. For exhibition they have been mounted in clear plexiglass to be displayed on the floor.
c-prints
Edition 25 - varierende størrelser
Pris: 9000NOK ved 60cm x 70cm

 
1999